Marcus Wide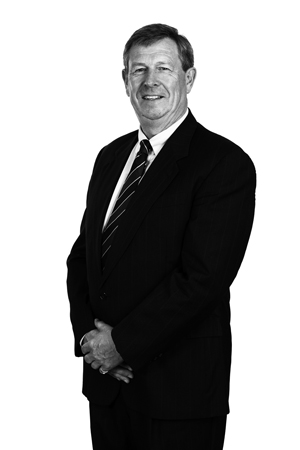 Marcus Wide is a Chartered Accountant, a Chartered Insolvency and Restructuring Professional, a member of the Insolvency Institute of Canada, is licensed to act under the Bankruptcy and Insolvency Act of Canada, and has practiced in the insolvency field full time since 1974,. He has acted in recovery proceedings for many of the Canadian and British chartered banks as well as advising insolvent companies in restructuring their affairs to preserve the going concern for the benefit of all stakeholders, including shareholders, employees, lenders, landlords, and providers of goods and services.
For the last fifteen years, Mr. Wide has specialized in dealing with insolvent financial service enterprises across the Eastern Caribbean, including more than 30 offshore banks and other investment vehicles in Antigua, Barbados, Dominica, Grenada, and St. Vincent, which have had operations in Bahamas, Cayman, Bermuda and Guatemala. In virtually every case there has been some element of fraud or an outright "ponzi" scheme where the principal motive has been to gather in money which has been used to fund lifestyle and schemes not authorized in the context of the offerings of those investment vehicles. This has led to asset recovery actions being initiated in more than 35 different countries, including the US, Europe, Africa, Asia and the far East, seeking the return of losses to victims in the range of billions of dollars. It has also meant overseeing complex legal actions against those persons or organisations who have assisted the wrongdoers in their activities. He has been a regular speaker at conferences and seminars dealing with international insolvencies, asset recovery, and fraud.
Currently Mr. Wide is based in the British Virgin Islands where he is Managing Director of Grant Thornton (British Virgin Islands) Limited, based in Road Town, Tortola.
Hugh Dickson
Hugh Dickson is a Chartered Accountant with the Scottish Institute and a Qualified Insolvency Practitioner under Cayman law and insolvency regulations. He is also qualified as an insolvency practitioner under the UK Joint Insolvency Examination Board provisions. Mr. Dickson currently is official liquidator of a number of complex fraud cases under the purview of the British Virgin Islands (BVI) and Cayman Courts.
His insolvency experience across a large number of jurisdictions includes the recovery of assets for victims and creditors of high value frauds and Ponzi schemes, as well as large, complex and contentious cross border cases involving asset tracing, recovery and litigation in multiple jurisdictions, including Switzerland, the UK, US and Canada. Mr. Dickson also has direct experience dealing with onshore regulatory authorities and law enforcement agencies, including the UK Financial Services Authority, Serious Fraud Office, German prosecutors office, the Canadian Royal Canadian Mounted Police and the Autorité des Marchés Financiers of the Province of Quebec, Canada.
Mr. Dickson's career has also included working in bank management and bank regulation, and as a senior advisor to central banks, bank regulatory authorities around the world and cross border agencies such as the IMF and World Bank on banking intervention, asset seizure and recovery. He has consulted on the introduction of insolvency and banking intervention legislation in 8 countries.
He is a partner with Grant Thornton UK LLP and the managing director of its wholly owned Cayman Islands' subsidiary, Grant Thornton Specialist Services (Cayman) Limited, based in George Town, Cayman Islands. He also oversees Grant Thornton (British Virgin Islands) Limited. Both operations are practices that exclusively perform restructuring and insolvency work, with a particular emphasis on offshore financial services industry related cases.